Summer internships
To have more information on any of the proposals, please contact either Prof. Ville Kyrki or one of the advisors indicated in the proposal of interest.
At present, the following summer internship proposals are available in the group: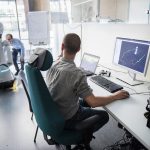 Are you interested in making robots more intelligent? Apply to our summer internship call!