Post-doctoral positions in Robotics and Learning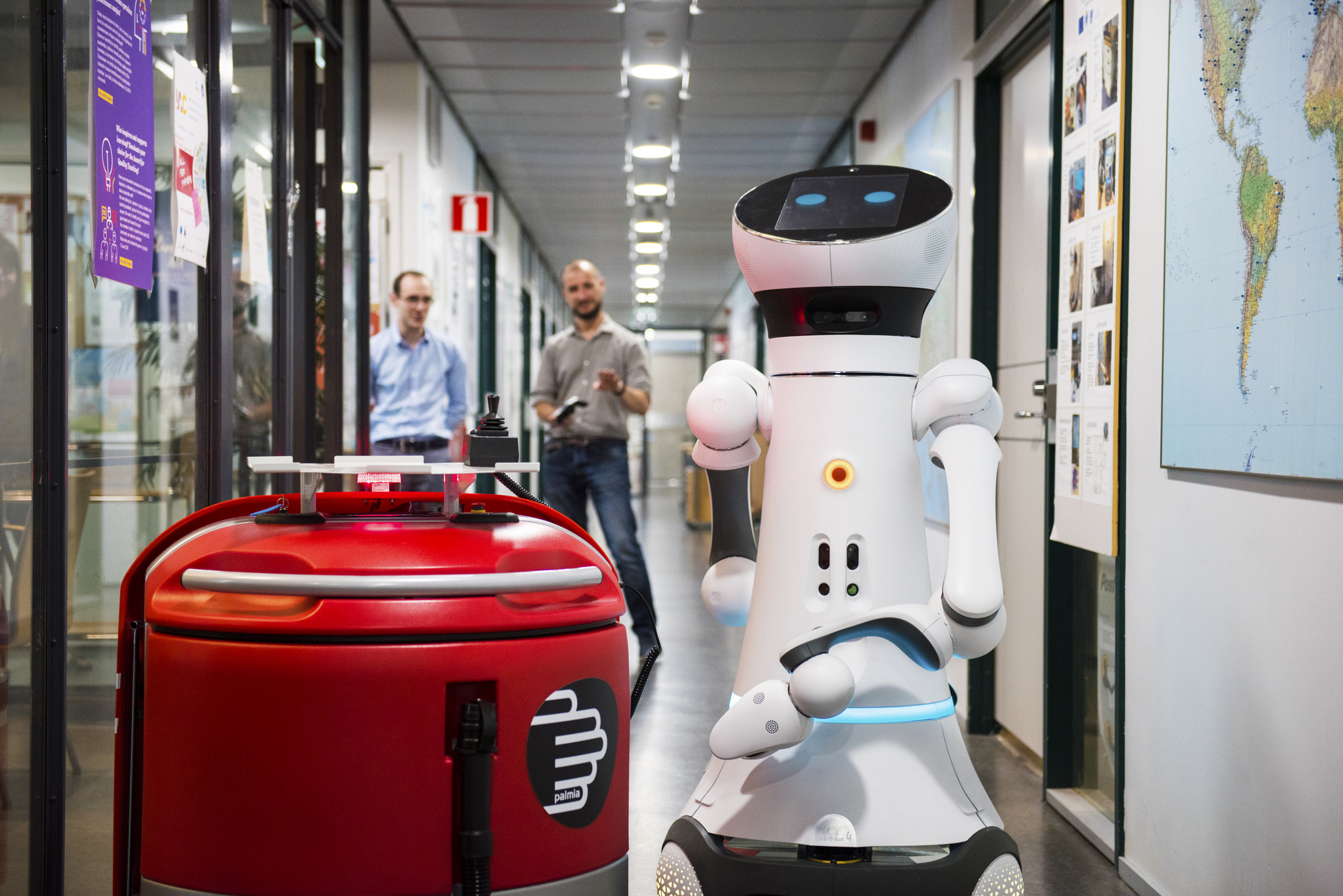 Future robots need to possess human-like capabilities in areas such as perception, decision making, and reasoning. The Intelligent Robotics group (https://irobotics.aalto.fi) at Aalto University's School of Electrical Engineering works actively to develop intelligent robotic systems with a particular emphasis on methods and systems that cope with imperfect knowledge and uncertain sensors. The research environment provides excellent opportunities for open-minded co-operation with highly motivated research staff as well as with top national and international partners, and access to state-of-the-art robot platforms. We are also deeply involved in a university-wide autonomous driving initiative (https://acas.fi/alex). The group is highly international, and the working language is English.
We are seeking excellent candidates at post-doctoral level to participate in two recently awarded new research endeavors: (1) learning good and safe policies from expert demonstrations to use in assistance systems for novice users; (2) developing AI-based control strategies for autonomous vehicles in which CO2 emissions are minimized. Methodological contexts in the projects include a combination of reinforcement learning, inverse reinforcement learning, imitation learning, and learning from demonstration. Both projects involve academic collaboration with top partners and industry collaboration within autonomous or semi-autonomous vehicles.
What we expect from you
Candidates should hold a Ph.D. or equivalent degree. Excellent candidates in a final phase of their Ph.D. studies can also be considered. Suitable disciplines include Robotics, Computer Science, Machine Learning, Artificial Intelligence, Control Engineering, Applied Mathematics, and other related areas. A strong publication record is considered a plus. Candidates are expected to be proficient in programming and fluent in spoken and written English.
The positions are available immediately, but the start time can be negotiated. The positions are fixed-term and filled initially for 1 year with an option for extension of 1-2 years. The salary is determined based on experience and qualifications in accordance with the salary system of Aalto University. Employment includes occupational health and social security benefits.
Ready to apply?
To apply for the positions, send the documents indicated below (in English, compiled in a single PDF) using the on-line recruitment system.
The required documents are:
A short application letter describing briefly your background and interests
A Curriculum Vitae (with contact details)
Names and contact information (email) of at least two references
A list of publications
Doctoral degree certificate (if available)
A link to electronic copy of Ph.D. Thesis (if available)
Links to electronic copies of 1-2 most relevant publications
The call will be closed on May 31, but we will start processing applications immediately. All applicants will be notified on the decisions.
Additional information
For additional information about the position, please contact Ville Kyrki preferably by e-mail ville.kyrki@aalto.fi or alternatively by tel. +358 50 4082035. In recruitment process related questions please contact HR Coordinator Camilla Hanganpää (camilla.hanganpaa@aalto.fi).
Aalto University is where science and art meet technology and business. We shape a sustainable future by making research breakthroughs in and across our disciplines, sparking the game changers of tomorrow and creating novel solutions to major global challenges. Our community is made up of 12 000 students, 400 professors and close to 4 000 other faculty and staff working on our dynamic campus in Espoo, Greater Helsinki, Finland. Diversity is part of who we are, and we actively work to ensure our community's diversity and inclusiveness. This is why we warmly encourage qualified candidates from all backgrounds to join our community.
The School of Electrical Engineering promotes high-quality science, technology and innovations for the benefit of the Finnish society and all of humankind. In our research environment, the natural sciences, engineering and information technology intertwine to form smart systems and innovations that save energy and promote well-being. With our research, we seek to respond to many challenges posed by sustainable development and the results are applied, for example, in mobile devices, electrical networks, health care and in satellites. The school's special strength is linking the research with the Finnish and international business sector. We have around 2000 students in total, and around 250 master's and 50 doctoral degrees annually. Our personnel consists of 700 people with over 70 professors.
More about Aalto University:
Aalto.fi
twitter.com/aaltouniversity
facebook.com/aaltouniversity
instagram.com/aaltouniversity