Doctoral student position in Robotics and Learning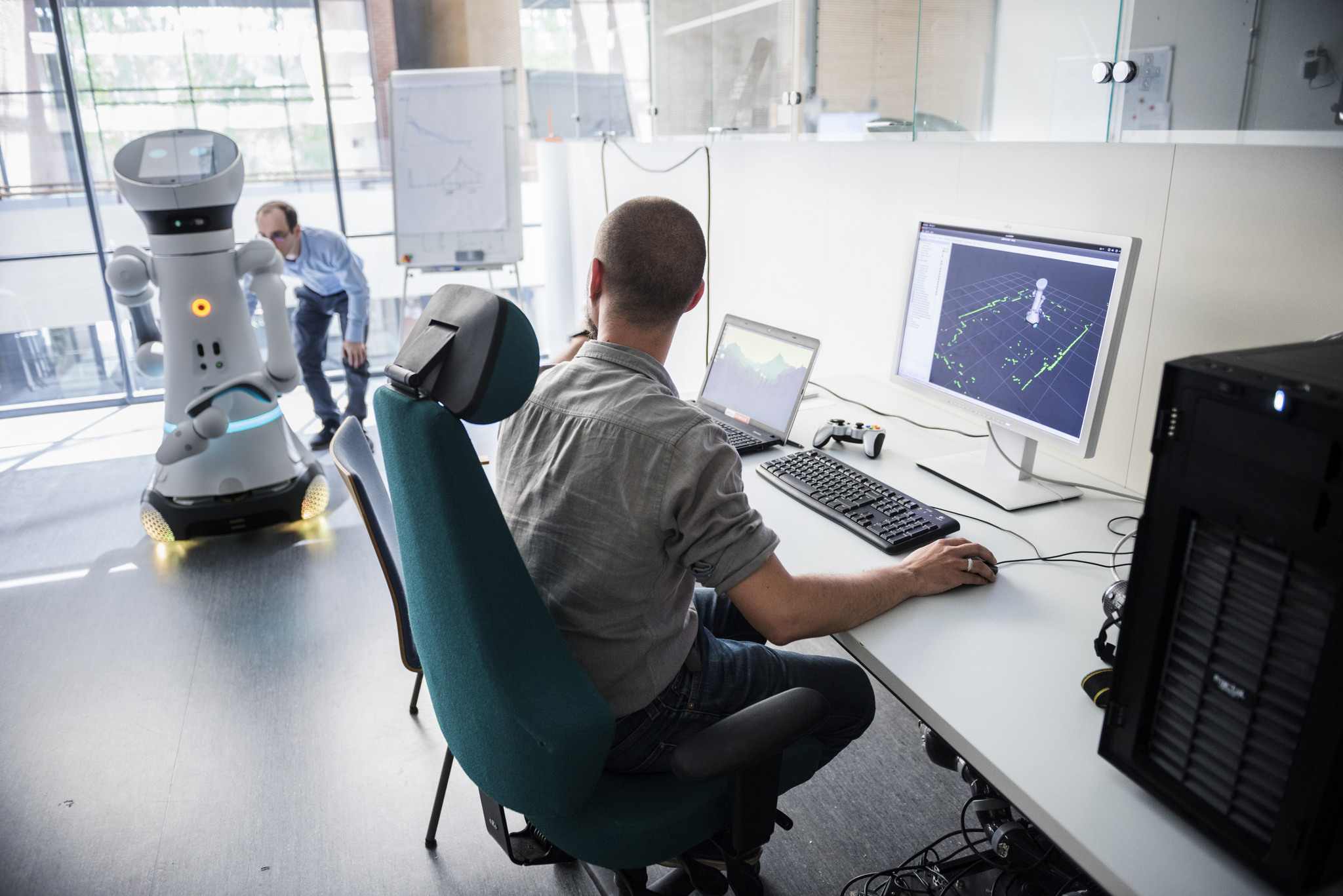 Future robots need to possess human-like capabilities in areas such as perception, decision making, and reasoning. Intelligent Robotics group at Aalto University's School of Electrical Engineering works actively to develop intelligent robotic systems with a particular emphasis on methods and systems that cope with imperfect knowledge and uncertain sensors. The research environment provides excellent opportunities for open-minded co-operation with highly motivated research staff as well as with top national and international partners, and access to state-of-the-art robot platforms. We are also deeply involved in a university-wide autonomous driving initiative. The group is highly international, and the working language is English.
We are seeking excellent candidates at doctoral student level to participate in two recently awarded new research endeavors: (1) Aligning the goals of AI with the user by interactively eliciting their goals; (2) developing AI-based control strategies for autonomous vehicles in which CO2 emissions are minimized. Methodological contexts in the projects include reinforcement learning and inverse reinforcement learning. Both projects involve academic collaboration with top partners and industry collaboration within autonomous driving.
Your background
Candidates should have a M.Sc. or equivalent degree. Suitable disciplines include Robotics, Computer Science, Machine Learning, Artificial Intelligence, Control Engineering, Mechatronics, and Applied Mathematics. The candidate should have strong analytical and writing skills. Expertise in machine learning is valued. Candidates are expected to also have good programming and mathematical skills as well as be fluent in spoken and written English, demonstrated by a language test certificate. 
We offer
The appointment is available immediately. The position is fixed-term and filled initially for 1 year with an option for extension until the end of 4-year PhD studies. The salary is determined according to the salary system of Aalto University.  Employment includes occupational health care and social security benefits.
How to apply
Please submit your application through our recruiting system and include the following documents in English in a single pdf file, no later than January 15, 2022.
The documents required are:
1) a short free-form application/motivation letter;
2) a Curriculum Vitae (with contact details);
3) names and contact information (email) of at least two references;
4) transcript of records (courses and grades);
5) degree certificate (with translation into English if needed);
6) a list of publications (if available);
7) link to electronic copy of Master's thesis.
Aalto University's employees and visitors please note: you should apply for the position via our internal system Workday -> Career -> find jobs (not external aalto.fi webpage on open positions) by using your existing Workday user account.
Additional information
For additional information, please contact Ville Kyrki preferably by e-mail ville.kyrki(at)aalto.fi or alternatively by tel. +358 50 4082035.
HR Coordinator, Ms. Jaana Hänninen, e-mail jaana.hanninen(at)aalto.fi (application process, practical arrangements).
About Aalto University, Helsinki, and Finland
Aalto University is located in Finland which was named the safest country in the world according to a 2017 report from the World Economic Forum. The University is the foremost university in Finland in Engineering, Design and Business. Less than a 15-minute metro ride away from center of Helsinki, the capital of Finland, Aalto offers access to rich cultural and social life to help maintain healthy work-life balance. If you like to travel, Helsinki is well-connected to the world through a major international airport.
More about Aalto University:
Aalto.fi
twitter.com/aaltouniversity
facebook.com/aaltouniversity
instagram.com/aaltouniversity